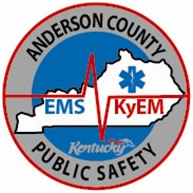 Anderson County Emergency Medical Service
ACEMS is a KBEMS certified ground transport ALS provider serving all of Anderson County, including the city of Lawrenceburg, KY. ACEMS holds the only certificate of need for all emergent and non-emergent transportation for Anderson County.
ACEMS covers 204sq miles with a population of approximately 21,000 with three ALS ambulances and two ALS command support vehicles 24 hours a day 7 days a week. Call volume for 2010-2011 reached 3700, 2011-2012 reached 4142 and 2012-2013 reached 4236 calls.
ACEMS uses state of the art technology including Zoll E and X series cardiac monitors/defibrillators with 12 lead, pacing, NIBP, SPO2, and ETOC2. ACEMS also uses Ferno stretchers, MACS C-Pap systems, Med 2000 syringe pumps, EZ-IO, Parapac transport ventilators, Lucas 2 CPR devices, Kenwood Nexedge Digital Radio systems and an expanded inventory of all ALS medications.
ANDERSON COUNTY EMS COMMAND STAFF
FOR EMERGENCIES PLEASE DIAL 911!
M-F 8am to 4pm est.
Non-Emergencies: 502-839-7642
Non-Emergencies: 502-839-7378
Fax Line: 502-839-7388
Phones will be answered 24/7 by available staff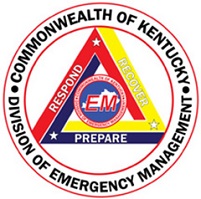 Anderson County Emergency Management
ACEMA is tasked with providing mitigation, preparation, response and recovery of all past, current or future disasters whether man-made or natural to the residence of Anderson County, Lawrenceburg Kentucky.
ACEMA works with local and state agencies as well as public, private and volunteers to coordinate resources, development of response plans and to develop recovery procedures to potential disasters.
Our mission is the preservation of life, property and the environment to Anderson County, Kentucky.
EMERGENCY MANAGEMENT STAFF
Director of Emergency Management
Bart E. Powell (Unit 901)
email: 

[email protected]
Deputy Directors
John Shuttleworth (Unit 902)
email: 

[email protected]
LFD Chief Mike Barnes (300)
Bobby Hume
M-F 8am to 4pm est.
Closed Weekends
For Emergencies dial 911
Office Phone: 502-839-7642
After Hours: 502-839-5125
Office Fax: 502-839-7388
Email: 

[email protected]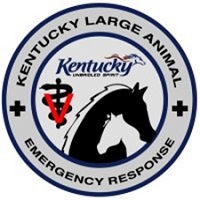 KY Large Animal Emergency Response
KLAER provides veterinarians, first responders and equine technicians certified in technical large animal rescue, as well as specialized equipment to efficiently and effectively extricate large animals from extreme emergency situations.
KLAER is a non-profit, charitable organization that offers this service 24 hours a day / 7 days a week at no charge.
KLAER is not a sanctuary for injured or abandoned animals; we provide our services to remove animals and their owners from harms way.
ACDPS is a proud affiliate with KLAER governed by Chapter 39 if the Kentucky Revised Statutes.
NEED EMERGENCY LARGE ANIMAL RESCUE ASSTANCE?
If you need to reach the Kentucky Large Animal Emergency Response team, please call our local PSAP (Dispatch) Center at 1-502-839-5125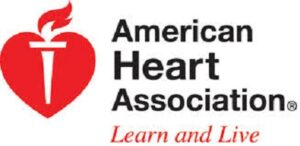 American Heart Regional Training Center
Welcome to ACDPS AHA Regional Training Center!!
Officially known as the Kentucky West Central Division KY#15122. We are proud to be a part of the community by offering CPR training for Health Care Providers as well as the lay person.
As a health care focused organization, we can not stress the importance of being CPR trained. We offer many classes, several times a month, with over 150 well educated instructors who have years of field experience.
Community CPR/First Aid
Basic Life Support/CPR for Healthcare Provider
Advanced Cardiac Life Support (ACLS)
Pediatric Advanced Life Support (PALS)
With many instructors for our region, there are several classes on a monthly basis. To schedule a course with our instructors or to see when the next course will take place, please contact Jeanne Hosp at the AHA training center inside ACPDS Headquarters at 1-502-839-7642 M-F 8am to 4pm est or email us at [email protected]