ACDPS is an All Hazard agency dedicated to providing "Quality patient care, administered by caring professionals, in a timely manner."
ACDPS is owned and operated by the Anderson County Fiscal Court and is funded out of the Anderson County General Fund.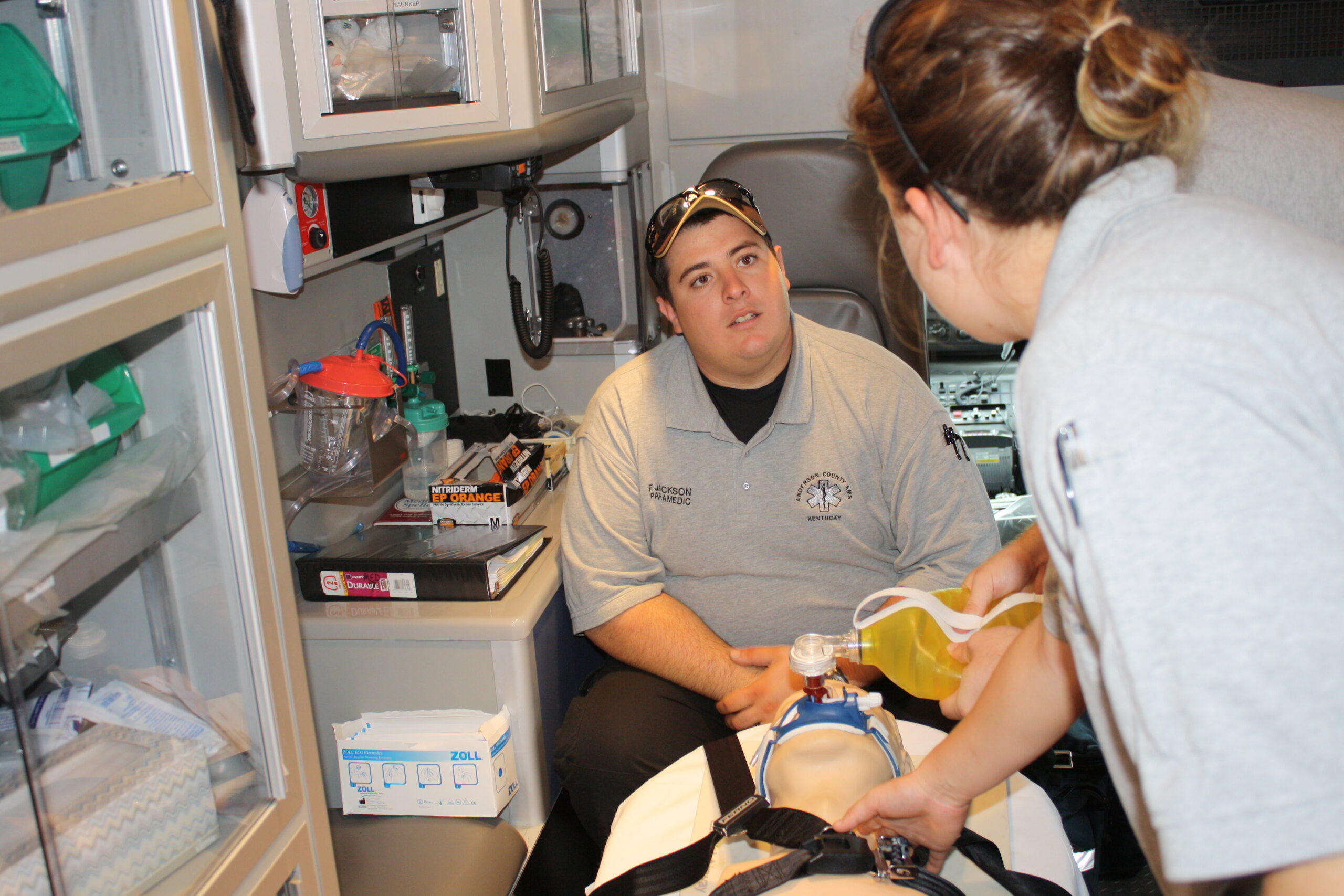 In the 1960s ACDPS began it's roots with an all volunteer department. As the population and community grew, so did the demand for our services. In 1973, under the directiion of Bobby Peach, Anderson County EMS was established as a paid department, funded by a subscription service that was offered to every Anderson County household. One BLS Ambulance was staffed 24 hours a day / 7 days a week. As Anderson County continued to grow, so did ACDPS by adding a second crew to it's fleet operations.
The Ambulance Service soon added Paramedics to it's roster to provide Advanced Life Support care, the highest level of pre-hospital training available to date.
Present day ACDPS has continued to grow with the community by further adding a third full time ALS ambulance 24/7, with the capability of adding a fourth, fifth or sixth ALS ambulance that can be road ready at a moments notice.
Over recent years, ACDPS has taken a proactive approach towards meeting the needs of the community by adding several additional specialty programs to further provide quality service. This includes the Division of Emergency Management, the ACDPS AM radio station 1620, the affiliation with Kentucky Large Animal Emergency Rescue, the home of the Kentuck Department of Public Health Region 14 (ESF 8) Medical Surge Unit to include a Mobile Hospital tent, and a WMD 6 Level-B HazMat Operations trailer.
Anderson County Department of Public Safety
1191 Bypass South
U.S. 127 South
Lawrenceburg, KY 40342
Bart E. Powell                 – Director of Public Safety
John Shuttleworth        – Deputy Director of Public Safety
Amanda Womack         – Major Platoon 3
Susan Johnson              – Major Platoon 1
Amanda Durr                 – Major Platoon 2